Los Angeles, May 4, 2023
CIRRO E-Commerce, a small parcel delivery provider formerly known as PARCLL, sponsored and participated in Converge 2023, the biennial event organized by FOG Software Group. Taking place from April 30 to May 3, 2023, in Nashville, Tennessee, the event brings together customers, partners, executives, and subject matter experts from a dozen FOG Software Group companies, including ProShip Inc.
As a sponsor of Converge 2023 and a carrier within the ProShip library, CIRRO E-Commerce is showcasing its leading expedited and economy last-mile delivery services for the U.S. domestic small-parcel delivery market, as well as its fully tracked Delivered Duty Paid (DDP) services for international cross-border parcel shipping. Visitors to the CIRRO E-Commerce booth have the opportunity to learn about its reliable and efficient delivery services and its support for their logistics needs via ProShip.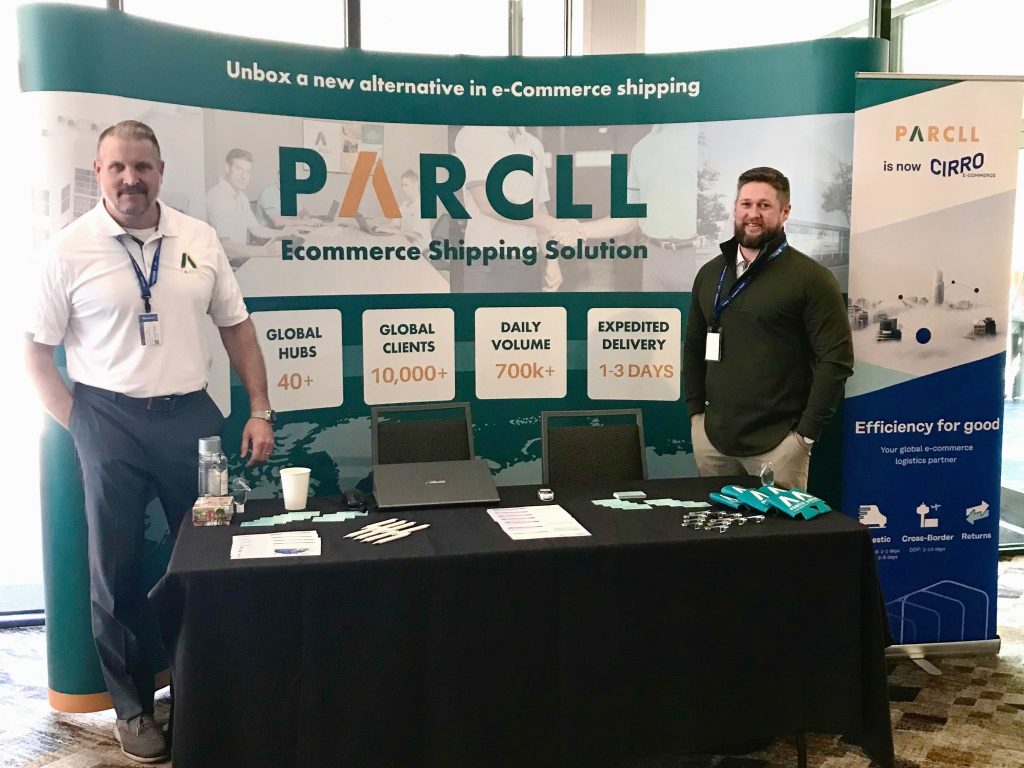 The event comes on the heels of CIRRO E-Commerce's recent roll-out on ProShip, where it will take over the position of its former brand, PARCLL. Jerri Dixon, Alliance Manager at ProShip: "Welcoming PARCLL to the ProShip platform benefits both shippers and our partners with a technologically advanced, scalable shipping platform for shippers who are dealing with a volatile and unclear parcel market."
Vincent D'Amato, Head of Sales at CIRRO E-Commerce N.A.: "We are thrilled to participate in Converge 2023 and engage with a diverse audience of industry experts. Our team is having a great time showcasing our services and sharing our expertise with the attendees. We are pleased with the level of interest and positive feedback we are receiving from all our visitors."
About CIRRO E-Commerce
CIRRO E-Commerce is a small parcel delivery provider built to serve shippers who demand more: more service; more reliability; more pricing options for domestic and cross-border lightweight parcels.
Our dynamic IT platform and strategic partnerships with final-mile carriers across the U.S., Canada, Europe, the UK, and many other markets enable CIRRO E-Commerce to provide best-in-class delivery services to U.S. online sellers, e-commerce fulfillment providers, and digital shipping platforms.
With CIRRO E-Commerce, all shipments are fully tracked and all international shipments are sent Delivered Duty Paid (DDP), to ensure that consumers always receive the best possible experience.
---
For further information, please contact:
Email:
branding@cirroecommerce.com
Website: