Offering free shipping is a good way to attract new clients and keep those returning customers. Before you can offer this feature, you need to know how long it will take to get goods into the hands of your customers. Here are a few things to expect with free shipping and why you need to offer it to your customers.
Average times for free shipping
Standard shipping is the most basic shipping service, which is not shipped quickly overnight but does not use slower tracking mail services. Standard delivery usually comes with a reasonable shipping time and tracking so that both the sender and the recipient can see when the package has been delivered.
When a customer orders something online and lives in the United States, they can expect their package to arrive within 3-5 days. Most online shopping sites will offer standard shipping to all states in the US. For those international customers, free shipping may not be a feasible option. If you provide free shipping, it could take up to two weeks for the packages to arrive to the customers.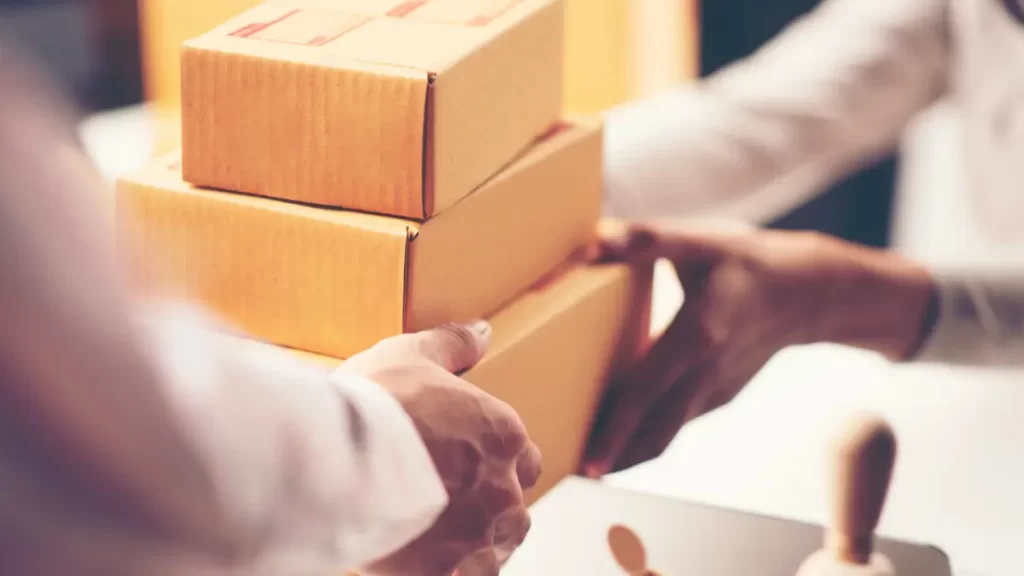 Why offer free shipping to your customers?
Now that you know the standard delivery times for free shipping, why should you offer it to your customers? There are numerous reasons why it makes sense to provide free shipping for your e-commerce store.
Increases sales
When you provide your customers with a good deal, they are less likely to look elsewhere. For example, if you offer free shipping, your customers know that when they buy from you, they will always get a good deal compared to other businesses that charge for shipping.
Free shipping can be enough to make customers buy an item, especially if it is a low-cost one. Even if you increase the price slightly to compensate for shipping costs, many customers find that they cannot resist such a bargain.
Outperform the competition
You compete with other small businesses and large retailers. You can give customers a reason to choose you over them by offering incentives, such as discounts and free gifts. Free shipping gives you an edge over your competitors. It can make you more attractive to customers than larger companies. Free delivery is a big advantage. If your competition already offers it, you need to win back business by providing it to your customers.
Increases order size
Offering free shipping can help keep customers from abandoning their shopping carts and increase the average order value. If customers need to hit a specific price point to qualify for free delivery, they might be more likely to add something extra to meet that threshold.
Let's say you have a $15 free shipping threshold, and someone adds an item costing $11.99 to their cart. If shipping costs are $5, there's a good chance they'll add something under $4 because this will save them money on the order while also letting them treat themselves to something extra.
Offering free shipping without losing money
You need to know how to structure the free shipping offer for your customers. Here are some ways you can use to ensure that your offer is profitable.
Free shipping by product type
If you sell a variety of products or are concerned about offering free shipping on every item, consider offering free shipping on certain products. This can be a good option for online retailers that have a small average order value but have some high-priced items for purchase.
Create a shipping threshold
Setting a shipping threshold can help recoup some of your shipping costs, boosting conversion rate and average order value. Plus, it is a marketing tool to persuade customers to add more items to their cart. The trick is to ensure your threshold is set at the right number.
Free shipping membership
One way to avoid paying for shipping is to offer free shipping to customers who join your mailing list or become loyal, returning customers. You may want to make it an option as a reward for their most loyal customers.
Use it as a promotion
Instead of giving free shipping to every customer, you could entice visitors to sign up for your email newsletter by offering them a discount on their first order. This will help engage your visitors and persuade them to complete a purchase.
Free shipping is the future
Free shipping can be a great way to draw customers to your online store and build loyalty. With more and more small businesses offering it, you may also want to take advantage of this option or risk losing customers to your competitors.
Does your business want to learn how to offer free shipping to your customers? CIRRO E-Commerce offers reliable shipping and fulfillment solutions. Contact us to elevate your business today!