Los Angeles, August 22, 2023
CIRRO E-Commerce, a leading e-commerce logistics solutions provider formerly known as PARCLL, is excited to unveil its participation in the forthcoming Parcel Forum '23 taking place in Gaylord Opryland, Nashville, from September 11 to September 13.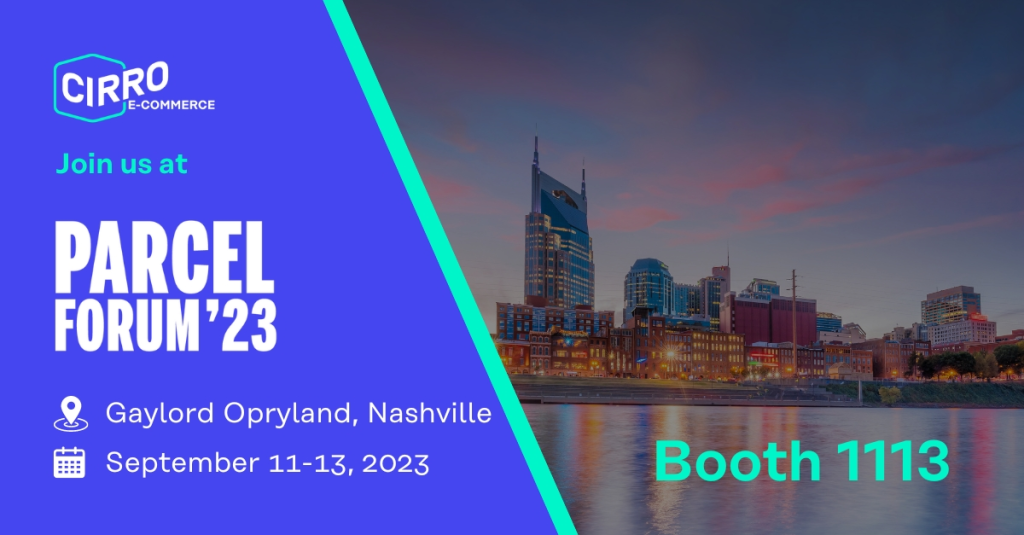 Parcel Forum is a renowned event with 20 years of history celebrated for propelling innovation and fostering collaboration within the dynamic parcel shipping sector. Parcel Forum has solidified its status as a hub for pushing the boundaries of shipping excellence. The event provides a dynamic platform for luminaries within the small parcel industry to convene and serves as a fertile ground for exchanging insights and exploring emerging trends in the parcel delivery industry. As CIRRO E-Commerce steps into this gathering of industry leaders, it will reinforce its resolve to shape the trajectory of parcel shipping through pioneering innovation, customer-centric values, and collaborative partnerships.
Vincent D'Amato, Head of Sales at CIRRO E-Commerce N.A., emphasized, "At CIRRO E-Commerce, our commitment is underscored by our ability to provide unparalleled services, including U.S. Domestic Delivery, Cross-Border DDP Delivery, and Returns Services. Our initiatives are deeply rooted in reshaping the logistics landscape, achieving a harmonious balance between cost efficiency and unmatched customer satisfaction. We eagerly anticipate engaging with our customers and fellow industry leaders, gaining insights from their journeys, and collectively scripting a future that illuminates the path for the parcel shipping realm."
Aligned with its legacy of innovation, CIRRO E-Commerce has introduced transformative enhancements throughout the year. Notably, the expansion of expedited domestic delivery across the entire continental U.S., complemented by the inauguration of Intra-Canada delivery services. This evolution underscores CIRRO E-Commerce's unyielding commitment to responsiveness, innovation, and the elevation of industry benchmarks.
About CIRRO E-Commerce
CIRRO E-Commerce is a small parcel delivery provider built to serve shippers who demand more: more service, more reliability, and more pricing options for domestic and cross-border lightweight parcels.
Our dynamic I.T. platform and strategic partnerships with final-mile carriers across the U.S., Canada, Europe, the U.K., and many other markets enable CIRRO E-Commerce to provide best-in-class delivery services to U.S. online sellers, e-commerce fulfillment providers, and digital shipping platforms.
With CIRRO E-Commerce, all shipments are fully tracked, and all international shipments are sent Delivered Duty Paid (DDP) to ensure that consumers always receive the best possible experience.
---
We invite you to visit us at Booth 1113 to learn more.
For further information, please contact:
Email:
branding@cirroecommerce.com
Website: