Brussels, October 03, 2023
CIRRO, a leading global provider of e-commerce logistics and fulfillment solutions, is excited to announce its sponsorship and active involvement in the upcoming C-Suite Winter event, organized by Cross-Border Commerce Europe. The event is scheduled to take place from October 11 to 12, 2023, in the vibrant city of Brussels, Belgium. As a proud sponsor, CIRRO will be showcasing its comprehensive solution for seamless cross-border shipping and omnichannel fulfillment services.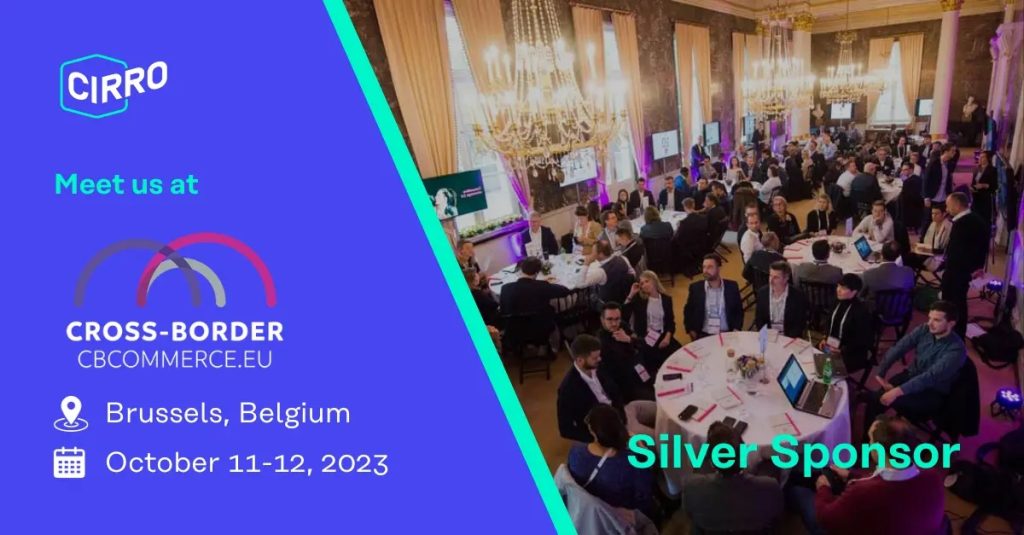 The C-Suite Winter event is set to be a transformative experience, bringing together 200 distinguished retail leaders and executives. It will serve as an excellent platform for the exchange of knowledge and the establishment of valuable networks. Through engaging round table sessions, retailers and marketplaces will delve into how CIRRO is elevating the customer experience by leveraging the strengths and unique features of its services.
Lu Liu, the Business Development Manager – Europe at CIRRO, said, "CIRRO is privileged to have the opportunity to present our comprehensive e-commerce solutions at the C-Suite Winter event in Brussels. We are eagerly looking forward to participating in informative sessions, engaging discussions, and invaluable networking opportunities. If the C-Suite Winter event aligns with your interests, CIRRO extends a warm invitation to you."
About CIRRO
CIRRO is positioned as your global cross-border e-commerce logistics and fulfillment partner. Our primary focus has been developing comprehensive supply chain ecosystems to serve the global e-commerce sector with logistics and fulfillment solutions. Under CIRRO, there are two sub-brands: CIRRO E-Commerce and CIRRO Fulfillment.
CIRRO E-Commerce focuses on both domestic and cross-border e-commerce logistics services. Our significant strengths include extensive sortation capabilities, a robust transportation network, local teams of industry experts, and an expansive physical footprint in over 30 countries around the world, including the U.S., Australia, the UK, and the EU.
CIRRO Fulfillment is a leading e-commerce fulfillment service provider that offers comprehensive, high-standard and customized supply chain solutions, focus on warehouse and international logistics services. Currently, there are over 4,000 active clients using our fulfillment service in over 80 fulfillment centers.
---
For further information, please contact:
Email:
Website: