Amsterdam, September 6, 2023
CIRRO E-Commerce, a leading e-commerce logistics solutions provider, unveils its participation as the Special Sponsor in CrossBorder Event 2023 in Utrecht, The Netherlands, on September 19.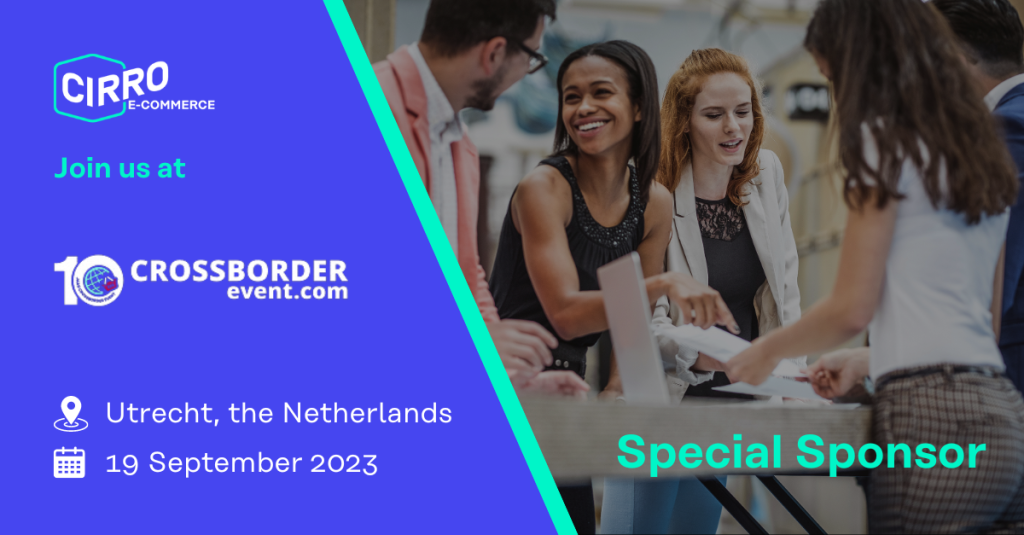 With almost a decade of history, CrossBorder Event is a 1-day event in the Netherlands tailored for individuals and organizations eager to expand their e-commerce business beyond borders. This event is an inspiration source, featuring experts in cross-border e-commerce marketing and leadership. This will be the first time for CIRRO E-Commerce to participate in this event.
Thijs Boots, Vice Managing Director and Head of Sales at CIRRO E-Commerce expressed immense enthusiasm regarding the company's role as the Special Sponsor of CrossBorder Event 2023. He stated, "We eagerly anticipate gaining fresh insights, observing emerging trends, and engaging with like-minded professionals in the cross-border e-commerce arena."
Furthermore, he underscored, "We feel honored to introduce our reliable and cost-efficient logistics solutions. Our range of services, including E-Commerce Shipping to all countries in Europe, Custom Clearance, and Seamless Returns Services, is poised to help the expanding e-commerce businesses tackle the challenges and complexities inherent in global expansion."
About CIRRO E-Commerce
CIRRO E-Commerce is an e-commerce logistics provider committed to providing seamless, end-to-end, cross-border logistics services. We are changing the game in terms of flexibility, reliability, cost-efficiency, advanced technology, and customer-centricity thanks to our significant strengths. These include a robust transportation network, local teams of industry experts, and an extensive physical footprint in over 30 countries, including the US, the UK, the EU, and Australia.
---
For further information, please contact:
Email:
Website: